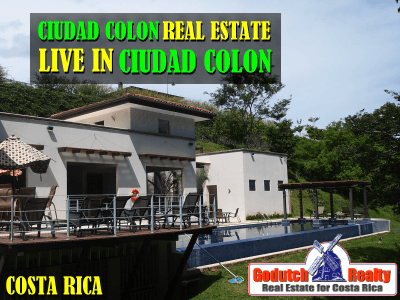 You've landed here because you want to live in Ciudad Colon or you are looking to purchase real estate in this cute town in the Central Valley of Costa Rica. And, you found the best company to represent you.
The reason people like to live in Ciudad Colon is that they love the rural feel and the amenities it offers.
This town is one of the sunniest locations west of San Jose and is well known for the fact that it houses the University of Peace. This university is sponsored by the United Nations and offers graduate courses in peace studies.
The hills on the south side of the Santa Ana area are slowly being developed into communities. There, you can have your home combine quietness, privacy, and stunning panoramic views. These benefits, plus the more affordable land prices and the warmer, drier climate offer a lifestyle to those liking to move to the tropics.
Amenities
Because of the quick access to the Escazú area via highway 27, international schools, shopping malls, and the Cima Hospital are only minutes away.
For your groceries, you can get everything you need right there, in Ciudad Colon. There are two supermarkets, a Mas x Menos and a Pali, and others like PriceSmart are in Santa Ana, only a 10-minute drive away.
Even though most private schools are located in Escazu, Ciudad Colon has its own private school: Sun Valley High school. Learn more about schools in Costa Rica and where they are located here.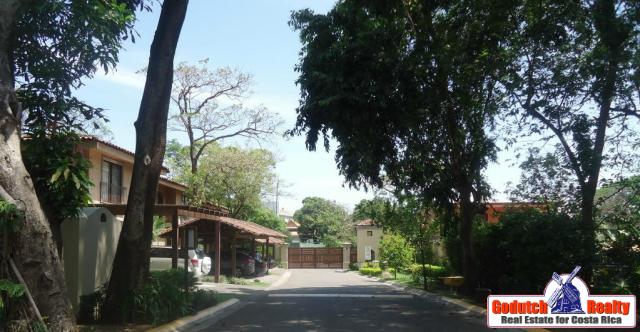 Looking to go to the movies? When you live in Ciudad Colon, you can either go to Santa Ana, with good options in CityMall or Las Terrazas, or you can to Escazu.
For horseback riding, check out Club Hípico La Caraña in nearby Santa Ana.
The old days of having to drive to Escazu or even to San José for decent food are all over. There are restaurants all over, local and international. Would you like to have a couple of drinks with your friends? No worries, check for bars on Google maps here.
Religion
Even though God is everywhere, there are lots of churches in Ciudad Colon, of all religions, check them out here.

Services
There are quite a few services for those who live in Ciudad Colon:
Do you like what you see? Interested in buying Ciudad Colon real estate? Then contact us now.
See some Ciudad Colon property for sale