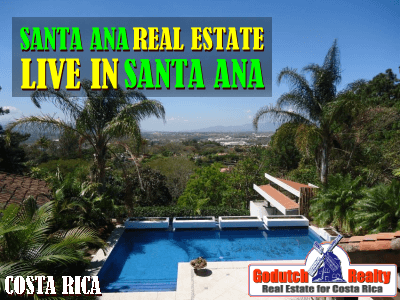 You've landed here because you want to live in Santa Ana or you are looking for Santa Ana real estate for sale. And you found the best company to represent you.
Our business is to sell prime real estate to those who want to live in Santa Ana because they love the city feel and the amenities it offers.
Santa Ana is one of the sunniest locations west of San Jose. This town in the Central Valley still has the image of a quiet rural village locally famous for the fact that they grow the best onions in the world. It has lately developed into a center for ceramics and pottery. You can find the best condominiums as well as luxury homes here.
View Santa Ana in a larger map
Location
Continuing from Escazu westwards on the old road or on Highway 27 will take you to Santa Ana and Ciudad Colon. Since these towns are only 10 minutes away from the MultiPlaza Shopping Mall, this area is increasingly popular with foreign residents who want to live in Santa Ana
Great value
Santa Ana real estate is amongst the most valuable real estate in the Central Valley because it is located
on the west side of San Jose,
just minutes away from Escazu,
and right on the new highway to the Central Pacific coast.
Santa Ana is right in the growth path of the Central Valley, so now is the time to buy! You will find many Florida-like strip malls with grocery stores, bars, discos, stores, and all kinds of restaurants. These strip malls are mostly located in Lindora, just outside the old town of Santa Ana.
Large office centers like Forum I and Forum II that cater to international businesses like IBM, KPMG, HP, and other multinationals, made real estate in Santa Ana incredibly valuable. There are many gated communities in Santa Ana. Some are in the lower price ranges but also in the luxury home price range that offers all kinds of great amenities.
Santa Ana climate
The climate, which is a little warmer than its neighbor Escazu, allows the use of swimming pools more than in some other locations. You can compare the climate with the weather in Atenas. Average temperatures run from 70ºF in the cooler months to 90ºF in the warmer months. This is perfect for those who like warmer temperatures and buy a home with a pool.
Shopping and leisure
When you live in Santa Ana, you can knock yourself out shopping on Lindora road, in shopping malls like City Place, and Terrazas Lindora shopping center. AND, you're only minutes from Multiplaza Escazu and Avenida Escazu.
You'll find all kinds of bars and restaurants in Santa Ana, like Applebees, Don Fernando, Wendy's, Taco Bell, Soda Tapia, KFC, and even Indian food and some other exotic places. For grocery shopping, there is a Mas x Menos, a PriceSmart, a Pali, an Automercado, and a MegaSuper. See here where they're all located.
Looking to go to the movies? Try City Place Terrazas Lindora movie theaters.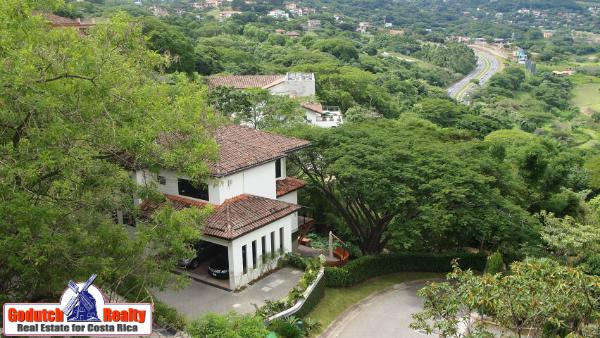 Healthcare
When you live in Santa Ana and need medical attention in Santa Ana, you'll be safe. Santa Ana has an Ebais and a clinic for those who are registered with the Caja.  For private healthcare, check here. For dental care, check here and for your pet's healthcare, check here.
Luxury real estate
Eco-Residencial Villa Real is a development just off highway 27 as you near the Santa Ana turnoff. Villa Real is a luxury gated community in Santa Ana that offers beautiful luxury homes, combined with natural surroundings and panoramic sunset views.
Villa Real offers the use of their country club-style common areas to their residents, with amenities such as
24/7 security at the gate and throughout the community
a large swimming pool,
tennis courts,
a basketball court,
a clubhouse
plenty of parking.
We can offer you different options of homes and luxury homes in Villa Real as well as with the assistance of the #1 MLS in Costa Rica.
Golf and Tennis
You'd like to live in Santa Ana and enjoy playing golf? Maybe you'd like to live on the golf course? Then Parque Valle del Sol is a luxury gated community in Santa Ana with a golf course. The spectacular Parque Valle del Sol 18-hole Championship golf course offers fantastic views of the Santa Ana mountains. You can also play tennis in Parque Valle del Sol. This beautiful community offers a stylish infrastructure, combined with the security of the gated community, that offers the lifestyle that many people come to Costa Rica to enjoy.

Gated communities
There are quite a few gated communities in Santa Ana. Upscale Bosques de Lindora and Hacienda Lindora, are both located just across the road from modern strip malls and an Automercado grocery store. These gated communities cater to a mix of cultures and offer first-class security for their residents. They also have high-end common areas with a swimming pool and tennis courts and first-class amenities. Such as underground power, well-laid-out streets, and beautifully landscaped areas.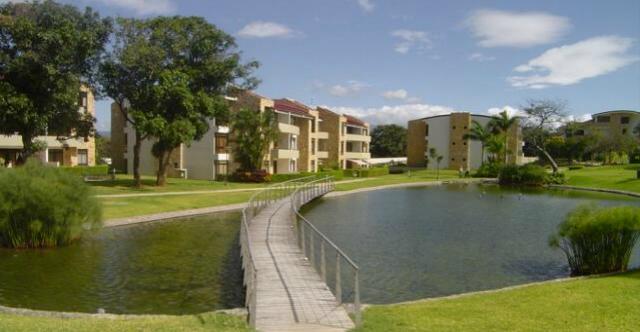 Vacation home or 2nd home
Are you looking for retirement, vacation, or a 2nd home in Costa Rica? Then, you'll have an incredible choice of
single-family homes
luxury homes,
condominiums,
villas
and mansions
Do you have any questions about real estate in Santa Ana and surrounding areas? Or would you like to retire in Costa Rica?
Andres Henfling
GoDutch Realty agent for
Santa Ana – Ciudad Colon areas
If you have any questions, contact Andrés Henfling NOW.
Telephone (506) 8897-6091
See some Santa Ana property for sale
[vc_row][vc_column][houzez-properties-ba module_type="grid_3_cols" property_type="" property_status="for-sale" property_city="santa ana" property_area="" specific_property_type="" featured_prop="" posts_limit="-1″ offset=""][/vc_column][/vc_row]